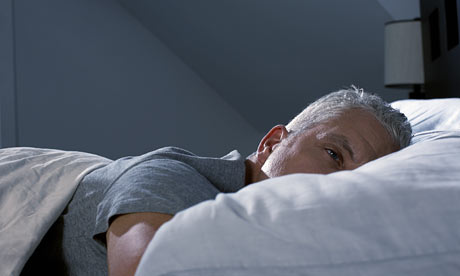 Many years ago a patient of mine recommended Buckys eye masks. They're not just your average nighttime eye mask. They're padded so they don't put pressure on your eyelids like the flat ones do. And they have a little pouch in them so you can put a sachet of your favorite nighty night scent in it. So I tried one…and I slept like a log. Now I'm addicted to those things. I put it up on my forehead like a sweat band and within minutes I'm ready to pull it down and snore away.
http://www.amazon.com/Bucky-Eye-Shades/dp/B0001M7PAK/ref=sr_1_3?ie=UTF8&qid=1298440499&sr=8-3
At night it's important to get as comfortable as possible and to block out extraneous noises. Get a sound machine. White noise helps block out the little noises…and sometimes big noises (like snoring) which are ever present during the night. I prefer the simple sound of rushing air. I tried the sound apps on my ipad; the ones that make really relaxing sounds like rushing water and chirping birds. But then I started to recognize that there was a repeat in the recording and so I would start seeking or listening for the repeat. That's just the way I am. It kind of drove me nuts. The white noise is just very plain noise. This is the one I've been using for years…with much success. But suit yourself.
http://www.amazon.com/Marpac-SleepMate-980A-Electro-Mechanical-Conditioner/dp/B000KUHFGM/ref=sr_1_2?s=hpc&ie=UTF8&qid=1298440973&sr=1-2
And yes, I even take one with me in my suitcase when I travel.
http://www.amazon.com/Marsona-TSCi-330-Travel-Conditioner-International/dp/B000X2FSA2/ref=pd_sim_hpc_5
Why do people buy cheap mattresses? I think you should by the most expensive mattress you can possibly afford. After all, bed is the place where you spend the longest continuous period of time each day. When you go to a mattress store, be prepared to stay there awhile. Wear comfortable clothes, like warm ups and don't be embarrassed to spend plenty of quality time checking out the mattresses. I recommend a firm mattress with a memory foam pillow top. It's also quite easy to convert a stiff mattress to a suitable one by covering it with a memory foam mattress topper. That's a little easier on the pocketbook.
http://www.amazon.com/s/ref=nb_sb_ss_i_0_15?url=search-alias%3Daps&field-keywords=mattress+topper&sprefix=mattress+topper
Some of the issues with sleeping might be behavioral. Never just stay in bed fretting about the lack of sleep. It creates kind of a vicious cycle of anxiety. Get up. Go to another room. If you have an extra bedroom, go there and read. If you don't, go find a comfy couch. Perhaps you'll soon be off to sleep. In time you'll develop the habit of sleeping rather than the habit of not sleeping. And we need our sleep. Just like the cavemen.